The Enchanting Mitama Festival
Useful Links
Dive deeper into the Mitama Festival with insights, history, and practical information available at Yasukuni Shrine's Official Website. For easy navigation and location details, refer to the Google Maps link.
Embark on an enriching expedition filled with culture, spirituality, and communal warmth at the distinguished Mitama Festival. Hosted within the revered Yasukuni Shrine from July 13 to July 16, 2024, attendees are enveloped in an ambience pulsating with spiritual vibrations and the colourful essence of Japanese culture.
A Soulful Commemoration
Amidst the enigmatic allure of Tokyo, the Mitama Festival at the Yasukuni Shrine serves as a serene oasis, where spiritual communion and cultural celebration converge. Marking the onset of the Obon season, a special period of honoring ancestors, this festival is a dance of energies, uniting the temporal and spiritual worlds.
Amidst Lanterns and Legacy
The nights come alive under the soft glow of over 30,000 votive and paper lanterns, each a silent ode to the souls enshrined. Adorned with intricate inscriptions and artwork, these luminaries cast an enchanting spell, turning the shrine grounds into a mesmerizing spectacle of light, respect, and remembrance.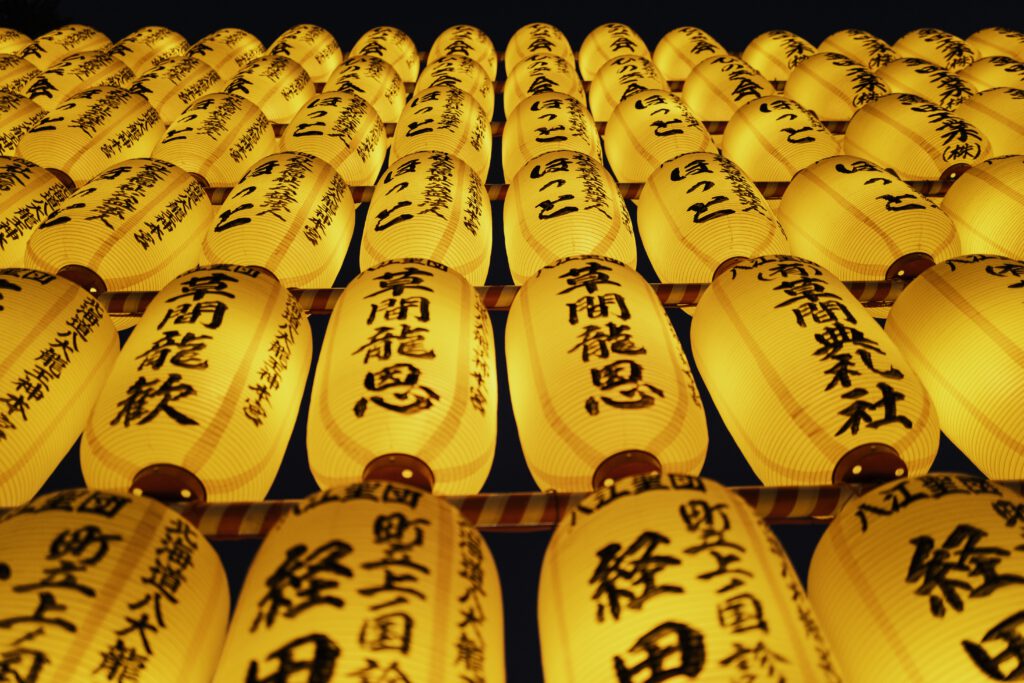 A Tapestry of Cultural Richness
The Mitama Festival is more than a spiritual gathering; it's a vibrant canvas of Japanese cultural expressions. Performers breathe life into the solemn atmosphere with taiko drumming and dances, while an assortment of games and culinary delights offers a diverse and engaging experience for every attendee.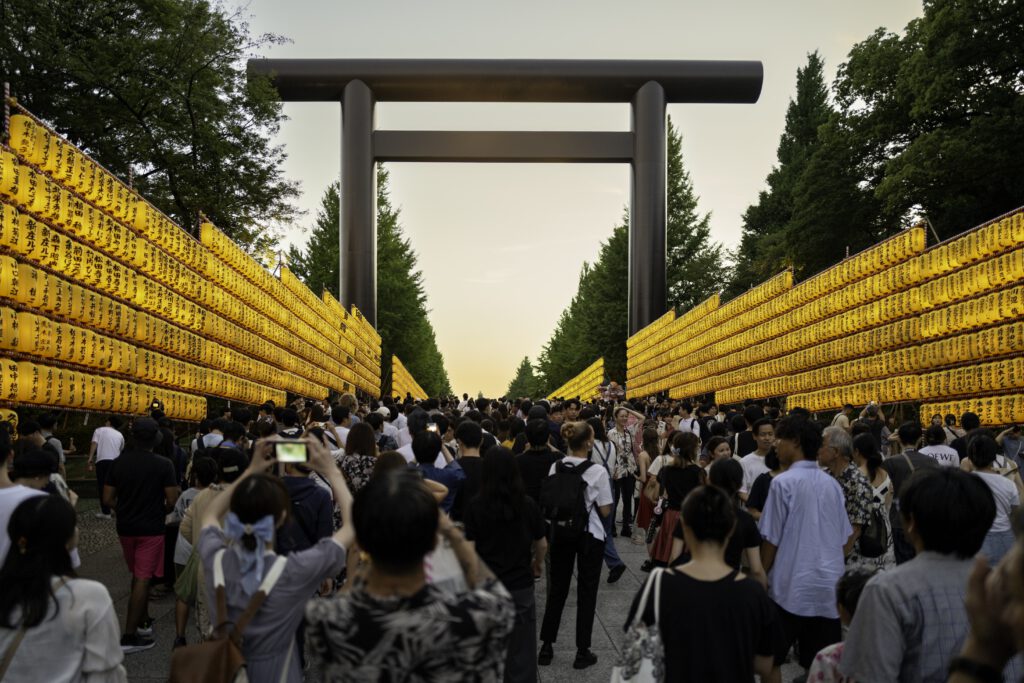 Schedule and Offerings
Join the cultural and spiritual ensemble from the evenings of July 13 to July 16, starting at 6:00 p.m. The Main Sanctuary welcomes worshippers from 9:00 a.m. to 8:00 p.m., while front shrine worship extends from 6:00 a.m. to 9:30 p.m. Amidst the illuminated shrine, every visitor is promised a journey of profound spiritual connection and cultural enrichment.
Keywords:
Yasukuni Shrine
Mitama Festival
Obon Season
Japanese Culture
Lantern Illumination