Discover the hidden gems of South Japan on our Fukuoka and South Japan Tour. This tour takes you off the beaten path and into the heart of Japan's southern region, where you'll explore historic sites, picturesque landscapes, and unique cultural experiences. From the bustling streets of Fukuoka to the tranquil beauty of Kumamoto Castle, this tour offers a one-of-a-kind travel experience.
Keywords:
Fukuoka
Kumamoto Castle
Onsen hot springs
Nagasaki
Sake brewery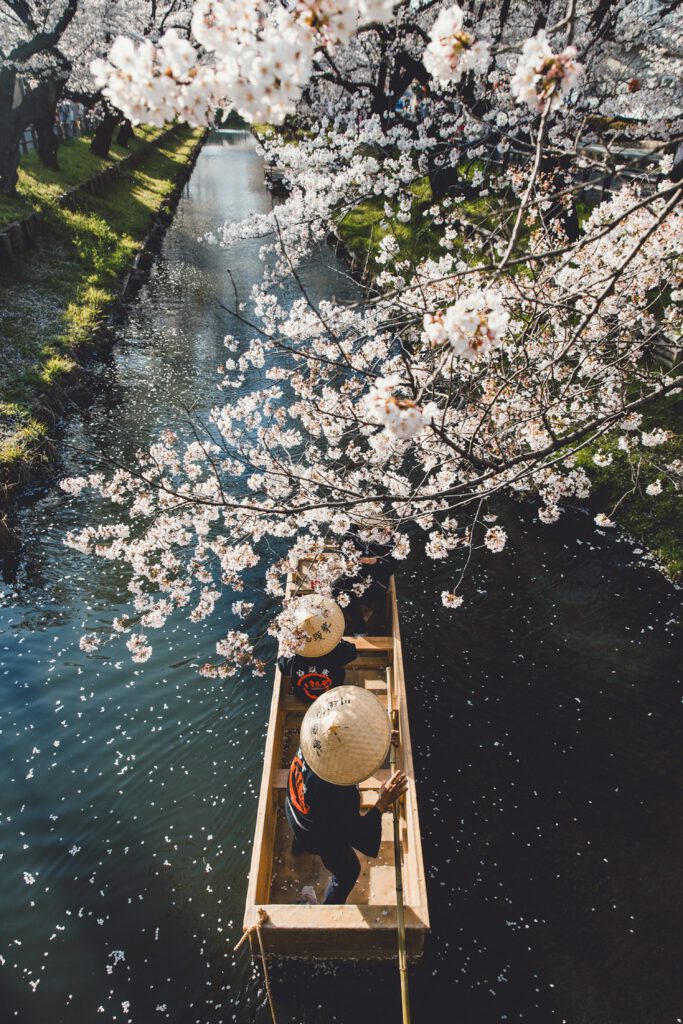 Fukuoka: Start your journey in the vibrant city of Fukuoka, the gateway to South Japan. Explore the bustling streets and colorful markets of this cosmopolitan city, and discover its rich culinary culture. Sample some of Fukuoka's famous ramen noodles and try your hand at making traditional Japanese sweets.
Kumamoto Castle: Visit the majestic Kumamoto Castle, one of Japan's most iconic and historic castles. Marvel at its towering walls and intricate architecture, and learn about the castle's fascinating history. Take a stroll through the castle gardens and enjoy the breathtaking views of the surrounding landscape.
Onsen hot springs: Relax and rejuvenate in the natural hot springs of South Japan. Our tour takes you to some of the most beautiful and tranquil hot springs in the region, where you can soak in the healing waters and experience the true essence of Japanese hospitality. Enjoy a traditional Japanese dinner and spend the night in a ryokan, a traditional Japanese inn.
Nagasaki: Explore the fascinating city of Nagasaki, a city with a unique history and culture. Visit the Nagasaki Atomic Bomb Museum and learn about the city's role in World War II. Discover the vibrant Dutch and Chinese influences that have shaped Nagasaki's architecture and culture, and explore its charming streets and shops.
Sake brewery: Discover the art of sake brewing on our tour of a traditional Japanese sake brewery. Learn about the intricate process of sake production and sample some of the finest sake in the region. Experience the warmth and hospitality of the brewery owners, who will share their passion for this ancient and beloved Japanese beverage.
With our Fukuoka and South Japan Tour, you'll experience the rich history, culture, and natural beauty of Japan's southern region in a way that few tourists have the opportunity to do. Join us on this unforgettable journey and discover the magic of South Japan.