Experience the raw beauty and untamed wilderness of Japan on our Wild Japan Tour. This tour takes you off the beaten path to explore some of Japan's most remote and untouched regions, from dense forests and rugged mountains to pristine beaches and roaring rivers. Get up close and personal with Japan's incredible wildlife and immerse yourself in the natural wonders of this fascinating country.
Keywords:
Snow Monkeys
Kamikochi
Akan National Park
Shiretoko National Park
Sea of Japan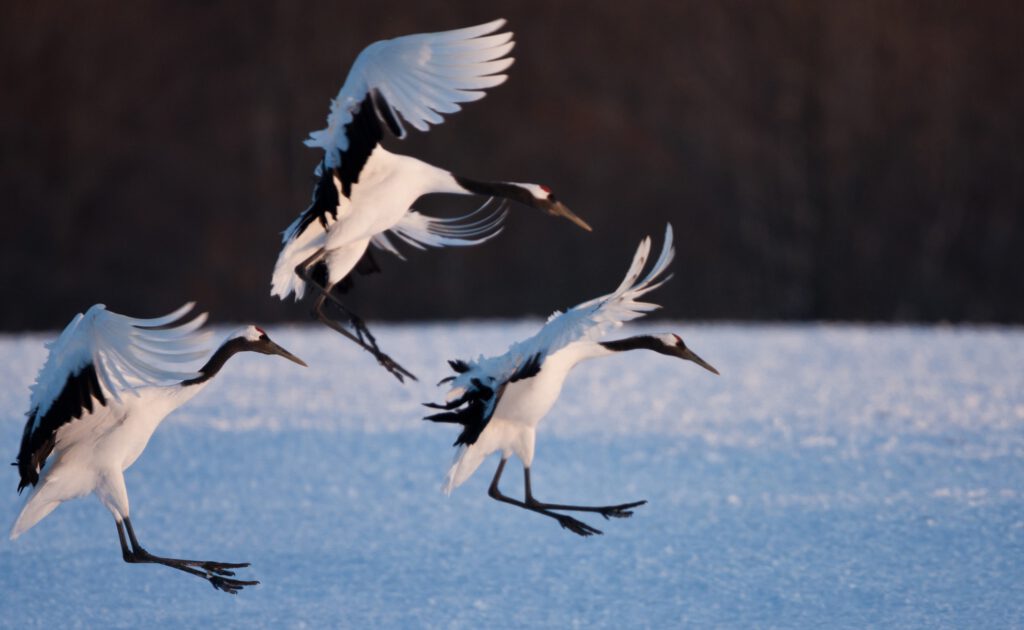 Snow Monkeys: Witness the enchanting sight of snow monkeys bathing in hot springs in Nagano's Jigokudani Monkey Park. These wild macaques are a rare and beloved sight, and are sure to delight visitors of all ages.
Kamikochi: Explore the stunning alpine scenery of Kamikochi, a remote valley located in the Northern Japan Alps. Hike through lush forests and across crystal-clear streams, and marvel at the breathtaking views of towering peaks and glaciers.
Akan National Park: Discover the pristine beauty of Akan National Park, home to crystal-clear lakes, ancient forests, and rare wildlife like the marimo moss ball and the red-crowned crane. Take a boat tour on Lake Akan and witness the mysterious phenomenon of the "lake monsters" that call these waters home.
Shiretoko National Park: Venture to the easternmost point of Japan and explore the wild and rugged landscapes of Shiretoko National Park. Hike through dense forests and along rugged coastlines, and spot rare animals like brown bears, sea eagles, and Steller's sea lions.
Sea of Japan: Embark on a thrilling boat tour of the Sea of Japan and witness the stunning natural beauty of Japan's western coastline. Keep your eyes peeled for dolphins, whales, and other sea creatures that call these waters home.
Our Wild Japan Tour offers a unique and unforgettable opportunity to explore the untamed beauty and natural wonders of Japan. Join us on this incredible adventure and discover a side of Japan that few travelers ever get to experience.