Sapporo, the largest city in Hokkaido, Japan's northernmost island, is a hidden gem waiting to be discovered. The city is known for its beautiful parks, unique festivals, delicious food, and skiing in the winter. In this article, we'll explore some of the reasons why you should visit Sapporo and some of the best places to check out during your stay.
First and foremost, Sapporo is famous for its stunning parks. The most famous park is Odori Park, which stretches 1.5 km through the city center. It's a popular spot for picnics, strolling, and admiring the beautiful flowers in the spring and summer. Additionally, Sapporo has a number of other parks worth checking out, including Nakajima Park, Maruyama Park, and Moerenuma Park.
Secondly, Sapporo is a foodie's paradise. The city is famous for its seafood, ramen, and soup curry. You can find some of the best seafood at Nijo Market, where vendors sell everything from fresh seafood to Hokkaido's famous sea urchin. For ramen lovers, a visit to Sapporo is incomplete without trying Sapporo-style miso ramen, a local specialty. One of the best places to try it is at the Ramen Alley, a narrow alleyway with multiple ramen shops.
Thirdly, Sapporo is a great destination for winter sports enthusiasts. The city is surrounded by mountains and has some of the best skiing in Japan. The Sapporo Teine Ski Resort is just a short drive from the city center and offers slopes for skiers of all levels. Additionally, Sapporo is the host city for the annual Sapporo Snow Festival, which takes place in February and features ice sculptures, snowboarding events, and food stalls.
Lastly, Sapporo has a number of unique festivals throughout the year. One of the most famous is the Sapporo Autumn Fest, which takes place in September and showcases Hokkaido's agricultural products and cuisine. Another popular festival is the Yosakoi Soran Festival, which takes place in June and features traditional dance performances.
In conclusion, Sapporo is a city that has something for everyone. From its beautiful parks to its delicious food, winter sports, and unique festivals, there is no shortage of things to do and see. So why not add Sapporo to your list of must-visit destinations?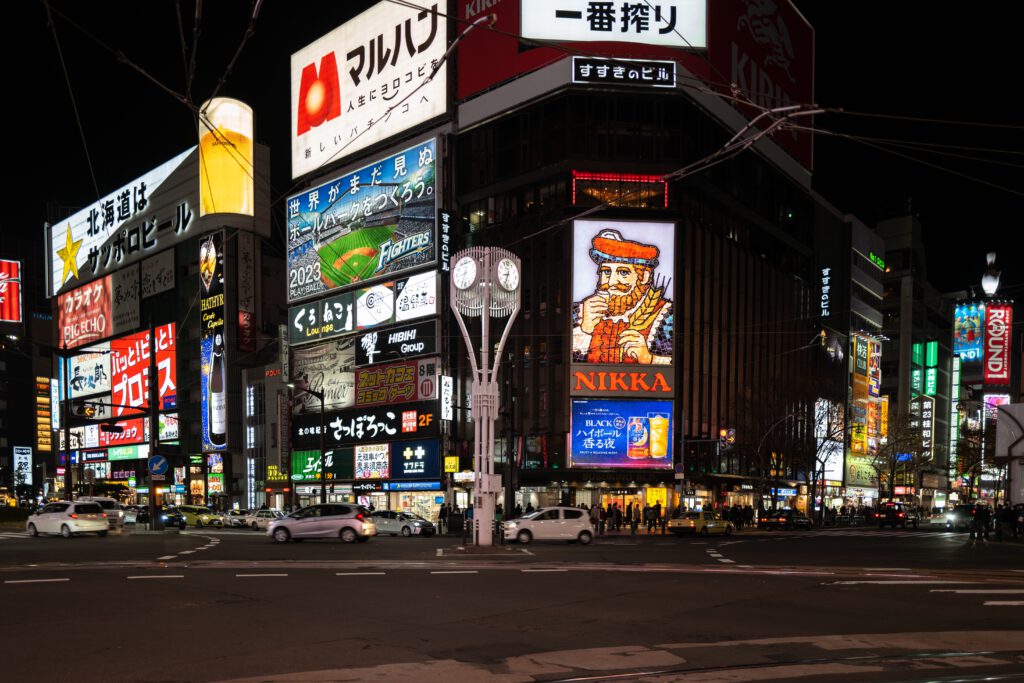 Next video is made by a Video Making company in Sapporo